About us

A warm welcome awaits you!
The hotel Ezri is a premier hotel located in Milimani along Nakumatt-Stadium Road. At Hotel Ezri our intention is to provide each guest with the level of comfort and service available in the finest hotels at an affordable rate. We are located at an exclusive and quite environment that helps you unwind and feel at home.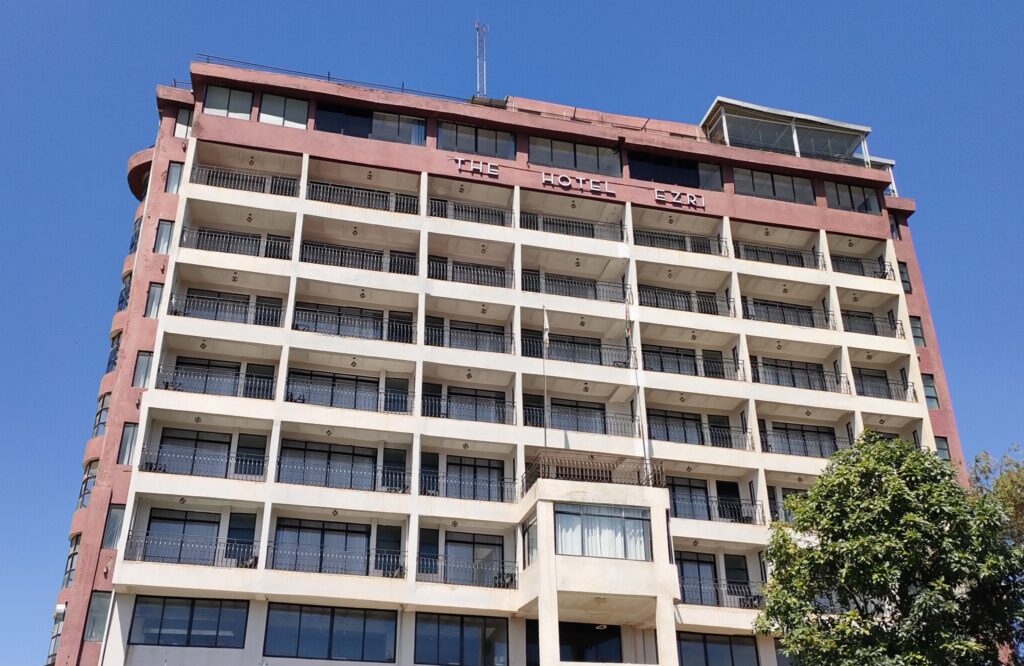 Our hotel has 71 spacious and elegantly furnished rooms, self-contained with a frameless glass shower cubicle. 65 rooms are fitted with a large 5 by 6 bed suitable for single or double occupancy, and6 rooms are fitted with3.5 by 6 beds for double occupancy. All rooms are fitted with pillow top maharaja mattresses, tea making facilities, flat screen TVs complete with DSTV and local channels. We are a non-smoking and non-alcoholic hotel. Conferencing The hotel has 4 conferencing halls, each with different capacities in order to cater to both large and small conference meetings. Our conferencing halls are spacious and well ventilated with a lot of natural light. They are fitted with public address systems, projectors and dedicated Wi-Fi routers and can comfortably accommodate over 100 persons. Three executive board rooms are also available for smaller and exclusive meetings. WIFI Complimentary wireless internet is available throughout the hotel for our guests.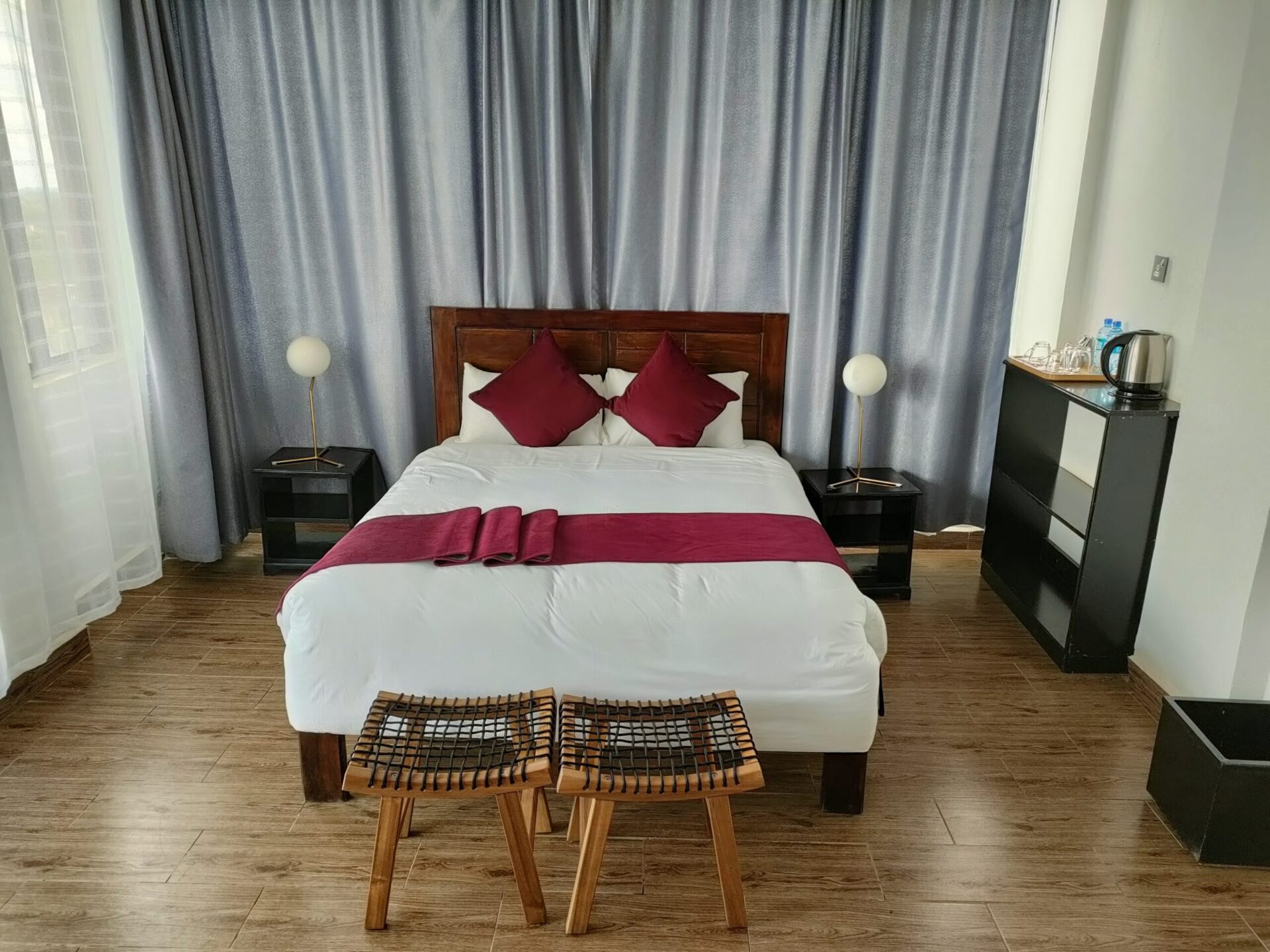 Our hotel houses two restaurants, the Ezri coffee house located on the ninth floor and a restaurant on the first floor. Both restaurants offer an a la carte menu with a variety of local, Indian and international cuisine. The 1st floor restaurant is furnished with modern décor with great ambience and panoramic views of Meru town, Imenti Forest, Nyambene Hills, Tharaka and Kitui Hills. The rooftop restaurant, the first of its kind in Meru town, offers 180 degree views of Meru town, Makutano, Imenti Forest, Nyambene Hills, Tharaka and Kitui Hills as well as a clear view of Mt. Kenya. Both restaurants can accommodate up to 100 people.
Since our opening in 2018, we have been able to serve various businesses and organizations like financial institutions, NGO's, churches, schools etc for accommodation and conferencing.
We have also hosted various dignified guests among them various Archbishops, Governors, Members of Parliament among others. We also work in collaboration with our neighbouring hotels.
Excellent service is a priority at Hotel Ezri and we are dedicated to maintain customer satisfaction.
For further information or enquiries, please contact the numbers listed above. We look forward to hosting you.
The hotel accepts L.P.Os from institutions and companies where we offer services on a credit period of 30 days from the date of service.
The hotel's location is convenient, 4km to Meru town, 1km to Makutano trading Centre, 200m Sayen hypermarket and Kinoru stadium.